The Morley Bowling Club is one of the largest lawn bowls clubs in the Perth Metro area, boasting four high-quality grass greens. The club prides itself on its competitiveness in the Metro Pennants competition as well as its vibrant social atmosphere off the greens. The club holds a variety of events throughout the year, from Community Bowls competitions to our weekly Winter Pairs competitions, as well as social events such as our annual Quiz Night.
Lawn bowls is a sport where players of all ages, genders, and physical abilities can compete on the same playing field, at the same time, under the same rules. The club, through Bowls WA's Inclusive Practices Officer, can help to arrange approved walking sticks or 'bowling arms' (for players with mobility issues), or wheelchair tyres conforming to Bowls Australia regulations, for players who wish to play the sport.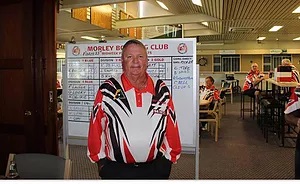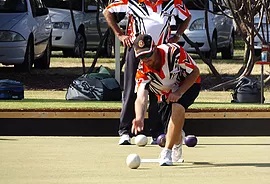 Ken Perks (pictured above, left), Morley Bowling Club Coach, has been selected to coach the State Under 18's Team this year!
To visit the Morley Bowling Club's Website, click here.