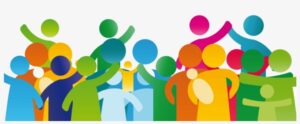 Are you looking for a community focused club that embraces family values and works with local agencies and sporting codes to bring high quality facilities for our members. Let us help you link together with other like minded community groups and members.
Memberships include use of club facilities 7 days a week, including the Sports Bar where you can watch the footy or catch up on the latest sporting activities. You have access to discounted function room hire, and you can place your bets on our new and updated TAB machines.
There are a number of membership opportunities based on your interest, including Social members and Full memberships where you have a say in how the club is run.
Prorated rates apply throughout the year – ask the club secretary for the current rate
Rates quoted are for the 2022/23  Membership  Financial year 
All relevant association affiliations fees, are added to the below MNRC club fees and are collected and set by the relevant sporting code.
| | | | | |
| --- | --- | --- | --- | --- |
|   | MEMBERSHIP TYPE | FULL | PENSIONER | JUNIOR |
| MNRC | RECREATIONAL SOCIAL | $47.00 | $43.00 | N/A |
| MNRC | RECREATIONAL ORDINARY | $57.00 | $53.00 | N/A |
| MORLEY BOWLING CLUB | SOCIAL | $110.00 | $102.00 | $20.00 |
| MORLEY BOWLING CLUB | ORDINARY | $174.00 | $161.00 | N/A |
| NORANDA DARTS CLUB | SOCIAL | $47.00 | $43.00 | N/A |
| NORANDA DARTS CLUB | ORDINARY | $57.00 | $53.00 | N/A |
| NORANDA TENNIS CLUB | ORDINARY | $118.00 | $109.00 | $50.00 |
| BRUMBIES COUNTRY MUSIC CLUB | SOCIAL | $47.00 | $43.00 | N/A |
| BRUMBIES COUNTRY MUSIC CLUB | ORDINARY | $57.00 | $53.00 | N/A |
| NORANDA CITY SOCCER CLUB | ORDINARY | $57.00 | $53.00 | $20.00 |
| DARTS / BOWLS MEMBER | ORDINARY | $174.00 | $161.00 | N/A |
| BOWLS/TENNIS MEMBER | ORDINARY | $235.00 | $217.00 | N/A |
|   |   |   |   |   |