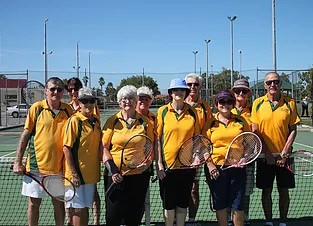 Noranda Tennis Club plays Social Tennis every Tuesday, Wednesday and Thursday from 8:30am to 11am at the Morley Noranda Recreation Club.
Full Membership of our club entitles you to play anytime, day or night, 7 days a week!
As a full Tennis Club Member you are also entitled to use all of the amenities of the Morley Noranda Recreation Club, adjoining the Courts. This includes use of TAB facilities, function hire, social nights and the Sports Bar.
Courts are also available to hire for $5 per person, per hour – to hire, see staff the bar staff at the Recreation Club next to the courts.
The Noranda Tennis Club is an active social group with morning teas, group tours and lunches.
For more information, please contact our Club President: Don Butler on 0413 053 923 or fill in the contact form. For social events, please contact Marilyn Kettell on 0418 834 546